Offers
For bookings & information 04 705 4689 | fnb.albustan@roda-hotels.com
ONGOING PROMOTIONS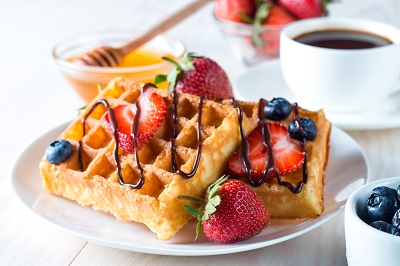 CRAVING WAFFLES?
Our special live waffle station awaits you! The waffles we offer are prepared to perfection and made with ingredients filled with goodness along with a range of hot and cold drinks  to choose from.
DAILY | 11:00 AM TO 8:00 PM
AED 39 per person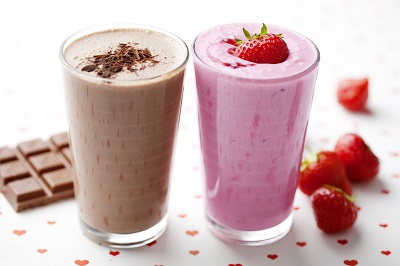 WHAT'S SHAKIN'?
Quench your cravings by diving deep into our range of yummy milkshakes offered in different flavours to suit your mood and match your tastes. Make your choice and we mix it for you. Get ready to shake it folks!
DAILY | 10:00 AM TO 10:00 PM
AED 20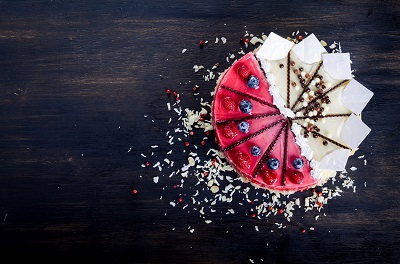 DELICIOUSLY CRAFTED CAKES!
Our pâtissiers are passionate and creative with their creations.  They bring your idea to life making sure it not just looks great but also tastes great. If you're looking for a custom made cake for a birthday or anniversary place your order 24 hours in advance.  You will be impressed!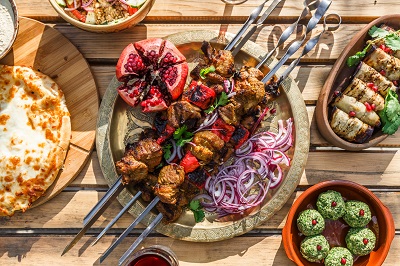 TASTE THE WORLD
Experience an extravagant 4 course gourmet menu featuring a wide choice of Asian, Arabic, Western or Indian set menu! Soak into the charms of a Thai traditional village set amongst lush greenery right in the heart of Roda Al Bustan.
DAILY | LUNCH 12:00 NOON TO 3:00 PM  DINNER 6:30 PM TO 11:30 PM
AED 95 with Soft Beverages                                                    
AED 179 with House Beverages AED 45 for Kids (6-12 years old)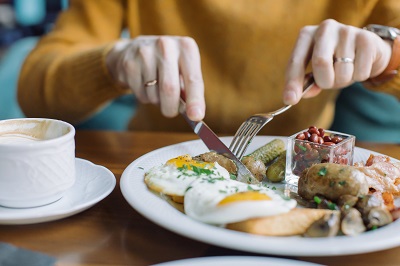 DAILY BREAKFAST BUFFET
Summer provides the best opportunity to shake up your morning routine and try something new at breakfast time. Enjoy all your favourites to get your day started on a positive note and beat the heat with free pool access all summer!
Weekdays | 6:30 AM TO 10:30 AM Weekend | 6:30 AM TO 11:00 AM
AED 120 for Adults                                              
AED 60 for Kids (6-12 years old)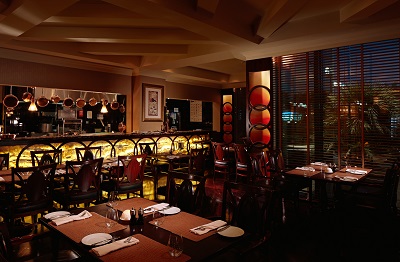 A DINNER PLAN LONG OVERDUE!
Discover an intimate culinary experience nothing short of magical at Roda Grill; the perfect spot to navigate a unique gastronomic experience. Enjoy a mouth-watering culinary experience with a 4 course menu paired with a glass of grape.
TUESDAY TO SUNDAY 7:00 PM TO 11:30 PM
AED 175 per person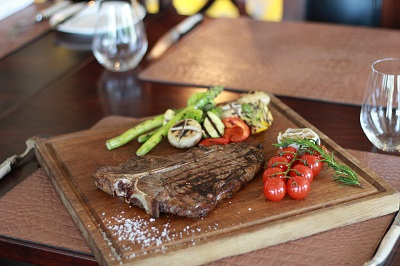 ALL NEW RODA GRILL MENU
Providing a mouth-watering culinary experience, Chef Andres Grajales has curated a new menu that is sure to excite your  taste-buds. Enjoy our wide variety of grills with the same old great quality and fresh flavours.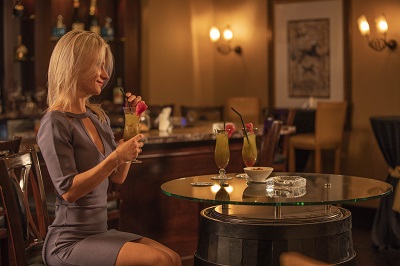 GIRLS JUST WANT TO HAVE FUN!
Ladies, it's time to get your party mode on for the most glamorous night in town. Whether you like to sip on cocktails, grape or bubble, we've got the best mixes for you. Enjoy 3 complimentary drinks on us!
THURSDAYS | 7:00 PM TO 12:00 AM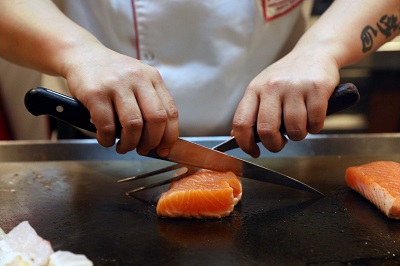 COOKING CLASSES
Discover the secrets of your favourite Japanese dishes as you take part in a master cooking class at Hibachi! Join in and let the chefs entertain and teach you the tricks of juggling, tossing and flaming the ingredients theatrically to create a delicious Japanese fusion.
Date as per request 10:00 AM TO 1:00 PM
AED 160 per person with Lunch  Valid for 5 persons and above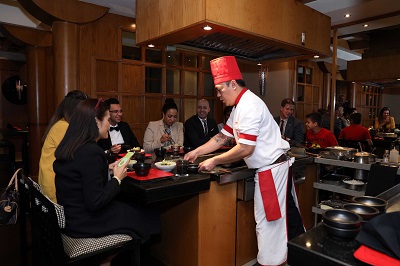 TEPPANYAKI WEDNESDAYS!
Here's something out of the ordinary. Enjoy an evening with chefs who are not just skilled cooks but great performers. Set your eyes on some jaw-dropping knife skills, flips and juggles while you explore Japanese cuisine at its best. Here's what we call a dining experience that gets to all your senses.
WEDNESDAYS | 6:30 PM TO 11:30 PM
AED 220 with soft beverages  
AED 320 with house beverages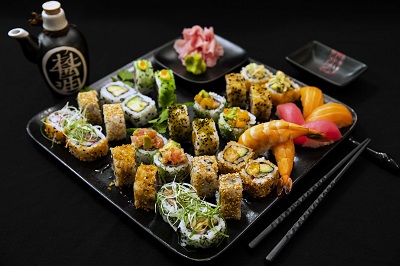 SUSHI EXPERIENCE! ALL YOU CAN EAT
We'll keep rolling until you drop or say STOP. Sushi cravings done right, every Friday at Hibachi.
FRIDAYS | 6:30 PM TO 11:30 PM
AED 160 with soft beverages                   
House beverages will be charged based on consumption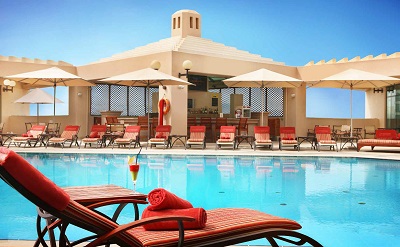 SPLASH OF GOOD TIMES!
Enjoy some chiller times by the poolside with your squad and dive into the good times. Enjoy unlimited pool access on weekdays while you indulge in our food and drinks menu.
PACKAGES: AED 75 for 3 tales AED 65 per person for a combo of hops with a burger  OR chicken wings OR caesar salad Free pool access on a minimum spend of AED 120  on food and beverage
EVERYDAY | 9:00 AM TO 10:00 PM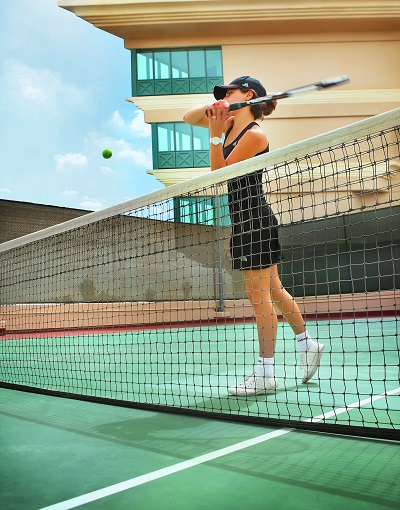 RECREATIONAL FACILITIES
At Roda Al Bustan, we offer a range of state-of-the-art leisure facilities including, an outdoor swimming pool, an award winning fitness club, Jacuzzi, tennis courts and lots more to keep you fit and kicking. All our guest staying with us enjoy free access to all these facilities.
6:00 AM TO 11:00 PM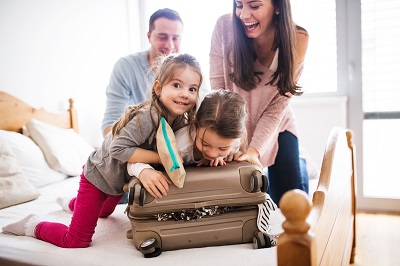 SUMMER ESCAPE
This summer feel at home  in the warmth of our modern and contemporary living spaces, beautifully designed for comfortable long and short stays coupled  with the most indulgent  dining experience.
Starting from AED 255 ++ per night