HIBACHI IS BACK!
Let our chefs entertain you with a unique dining experience at Hibachi teppanyaki restaurant in Dubai. Guests are seated around one of several Teppanyaki/Hibachi tables where chefs never fail to thrill diners with a dazzling display as they flip, juggle and theatrically flame raw ingredients to create mouth-watering meals in front of you.
In addition to our teppanyaki experience, guests can also enjoy creations such as sushi, sashimi and makimono rolls freshly prepared at our sushi bar.
Dinner 6.30pm – 11.30pm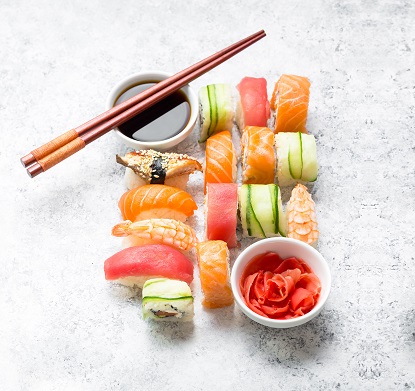 ALL YOU CAN HAVE SU-SHI-ME
EVERY FRIDAY  | 6:30 PM TO 11:30 PM
Whether you're fond of maki, sashimi or temaki, relish a host of sushi freshly prepared by our skilled chefs.
Enjoy artfully created crispy California maki, crispy prawn tempura or even the regular specialty hot dishes, Far Eastern flavours wait to enchant you.
All you can eat at AED 160 per person*
*The offer cannot be used in conjunction with any other offer or promotion.
JAPA-YAKI
EVERY WEDNESDAY | 6:30 PM TO 11:30 PM
Sit back and enjoy a unique Teppanyaki dining experience as our Chefs flip, juggle and theatrically flame a variety of meats, seafood and vegetables to create mouth-watering dishes.
All you can eat at AED 220 per person
To reserve your table click below