Offers
For all the best deals and promotions from Roda Hotels, we have a selection of fantastic offers for you to choose from.
Please note, the UAE is planning to introduce a 5% VAT charge as of 1st January 2018. Once confirmed, this will be added to your final bill.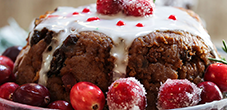 Festive Offers
Celebrate the festive season in luxury at Al Murooj and Al Bustan. Check out all of our festive offers and book today.