Ramadan Offers
Ramadan is the revered ninth month of the Hijri Calendar. The Holy Month is one of fasting, praying and sharing the spirit of generosity and patience with brothers and sisters around the world.
Celebrate this spirit of Ramadan at Dubai's Finest City Lifestyle resort, Roda Al Murooj. Conveniently located in the heart of the business district, this exotic property is just across the road from the famous Dubai Mall, the largest mall in the world and Burj Khalifa, the tallest tower in the world.
Relive Arabian hospitality and revel in the timeless traditions this Holy Season with authentic Arabian delicacies, mouthwatering live stations, choicest desserts and unlimited selected beverages enriching your Ramadan experience.
For reservations call: +971 4 307 3577
Email: [email protected]
LAYALI AL MUROOJ TENT
Month of Ramadan | Sunset to 3:00 AM
End your fast with a pick of your favourite Middle Eastern specials in our tent at Tabule this Ramadan. Indulge in a choice of an à la carte menu featuring a delicious spread of sumptuous dishes as you set yourself into the spirit of Ramadan with your friends and family at Tabule.
A special suhoor à la carte menu available until 3:00 AM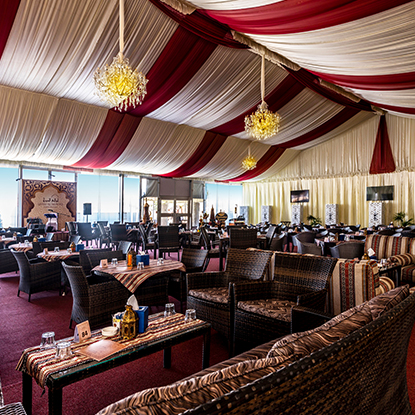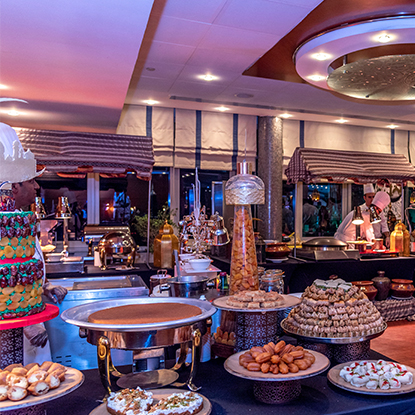 Iftar with a View
5th May – 5th June 2019 Iftar Sunset till 9:00 PM
Enjoy an Iftar buffet with a view from sunset until 9 pm in the stylish settings of Pergolas. Share this precious moment with friends, family and colleagues as you indulge in a sumptuous spread of delectable Ouzi, a pick of your favourites from the live barbecue station, Fatteh station, shawarma and Arabic station (for Saj or Manakish).
Starting AED 159 per person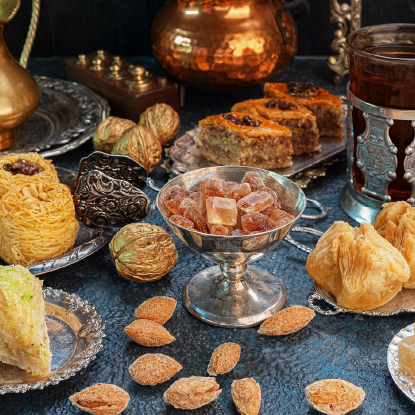 Make Eid Special with your Special Ones
3rd June 2019 (tentative depending on moon sighting) 7:00 PM – 11:30 PM
Celebrate the abundant bounties and festivities of Eid Al Fitr with those you love the most, at the charming urban resort, Roda Al Murooj.
Head to Pergolas where an amazing spread of traditional Arabic and international dishes along with an awesome selection of Arabic sweets complete with live cooking stations, make this one Eid brunch to remember.
AED 179 per person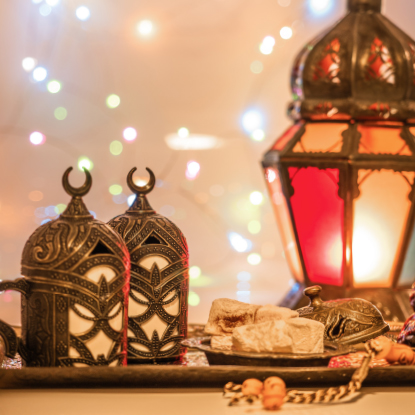 Corporate Iftar Gatherings at Roda Al Murooj
5th May – 5th June 2019 Iftar Sunset till 11:30 PM
Experience togetherness and host an exquisite Iftar banquet tailored to your tastes. Whatever the size of your gathering or requirements are, our stunning Yassat Ballroom is a great choice for your private Iftar and can comfortably host up to 1000 guests.
Indulge in an Iftar experience beyond compare featuring a traditional décor, Ouzi, live stations of BBQ, fatteh, shawarma, saj and manakish. Pick from your favourite desserts and juices - perfect to satiate your appetite after the day's fast.
Starting from AED 139 per person (Min. 20 to max. 150 guests)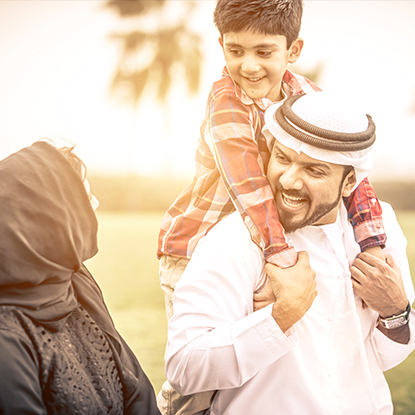 Ramadan Staycation at Roda Al Murooj
Illuminate your Ramadan with traditions at Dubai's finest City Lifestyle resort, Roda Al Murooj.  Enjoy exclusive stay packages paired with an Iftar!
Located in the heart of Downtown Dubai, Roda Al Murooj enjoys easy access to Dubai Mall, Burj Khalifa, Sheikh Zayed Road among other landmarks, and is home to a host of exciting events and activities.
Starting from AED 500 per night
Inclusive of one-night stay + Iftar for 2 guests at Pergolas
Offer is valid until 5th June 2019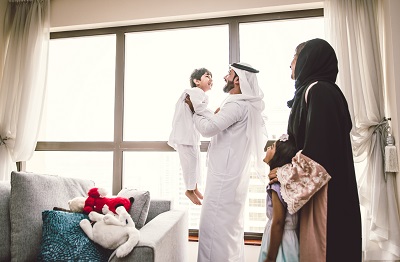 A Memorable Eid Escape!
3rd June 2019 (tentative depending on moon sighting) 7:00 PM – 11:30 PM
Mark the end of the holy month and bring in the festivities of Eid Al Fitr with a perfect escape at Dubai's finest urban resort, featuring picturesque blooming gardens, lagoons and open starry skies.
Embrace celebrations of the moon sighting with a stay paired with a brunch that has been masterfully created to delight your senses and celebrate the world's finest flavours at Pergolas.
AED  520 per night inclusive of brunch at Pergolas
Price includes stay + brunch for 2 guests